A TRIBUTE TO PURE CUBAN JOY OF LIFE
The limited KNUT HANSEN special edition 2022. For this year's "LA HABANA Edition" we followed the scent of Havana. We have rarely been welcomed with such open arms and such incredible warmth as in Cuba.
LA HABANA EDITION 2022 - LIMITED TO 3,000 BOTTLES
For our "LA HABANA Edition" we followed the scent of Havana, tasted the country's most exotic fruits and got a deep insight into a very different kind of taste.
THE TASTE OF THE CARIBBEAN
The recipe of this gin is as special as the city of Havana and its people: Caribbean fruits like guanabana, guayabas, and mamey meet notes of Cuban cigar, coffee, and cocoa. This extraordinary gin experiment was rounded off by aging in Cuban rum barrels.
The encounter with Marta in a poor neighborhood near the Rio Almendares has left its mark on us to this day. She invited us to one of the best cafés we had in Cuba and told us about the development of Cuba in the last decades from her point of view. Rarely we have laughed so much and marveled so much at the same time.
You can learn more about Cuba's situation here in our conversation with Cuba expert Bert Hoffmann.
Our "LA HABANA Edition" is above all a tribute to the people of Havana and all of Cuba. They have taught us an important lesson: Happiness does not mean getting what you want, it's more about loving what you have… In addition to Marta, our thanks goes out to our following Cuban friends.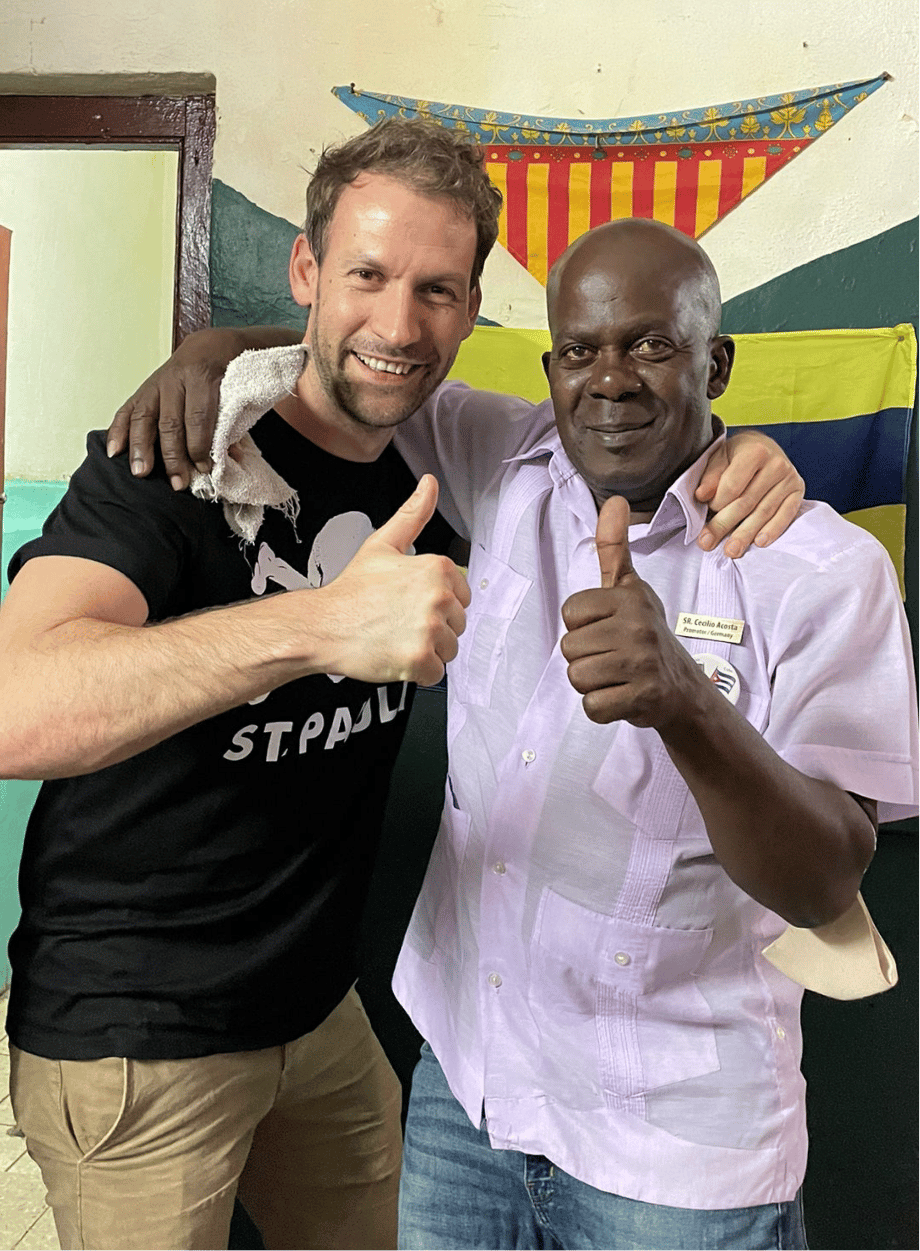 Cecilio owns the bar across from our apartment in the middle of Havana's old town. He showed us the endless rum world of Cuba… and how to turn night into day.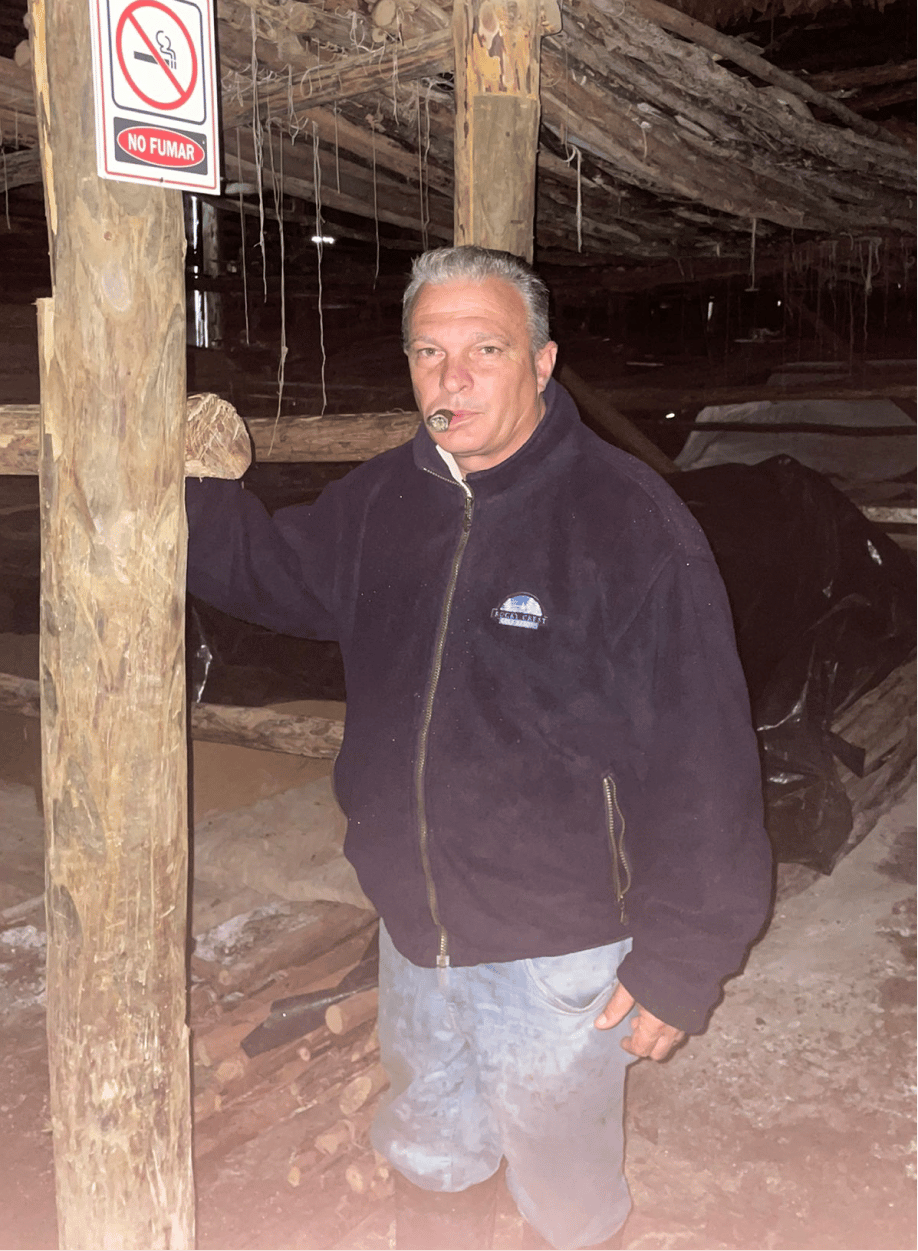 Hector is the owner of "Finca Hector luis Prieto" near Pinar del Rio, which is in western Cuba. He showed us the complexity of the tobacco plant and the long way to the real Cuban cigar.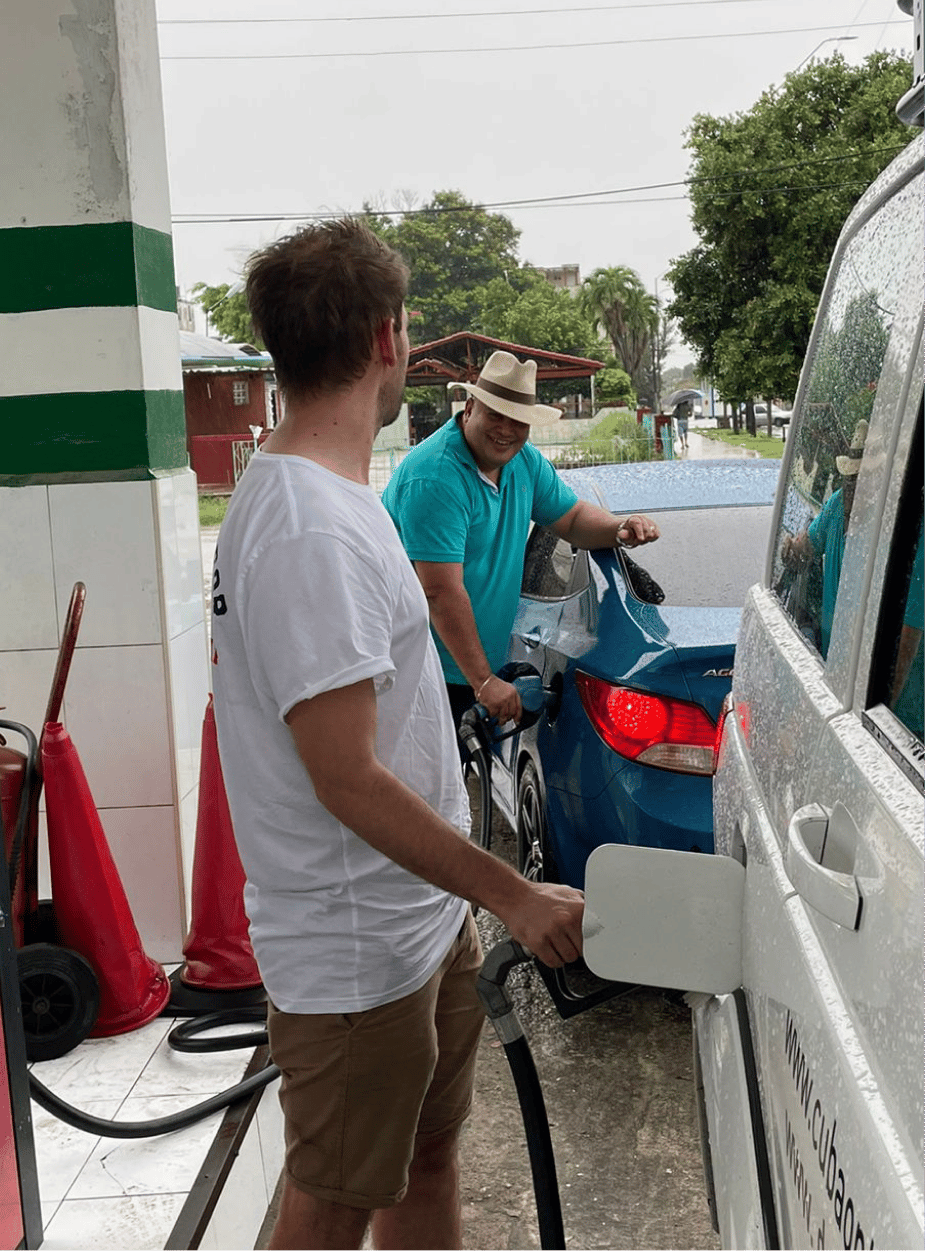 We actually met Alvaro – as the picture shows – at the gas station. Without his help our trip to Pinar del Rio would not have worked.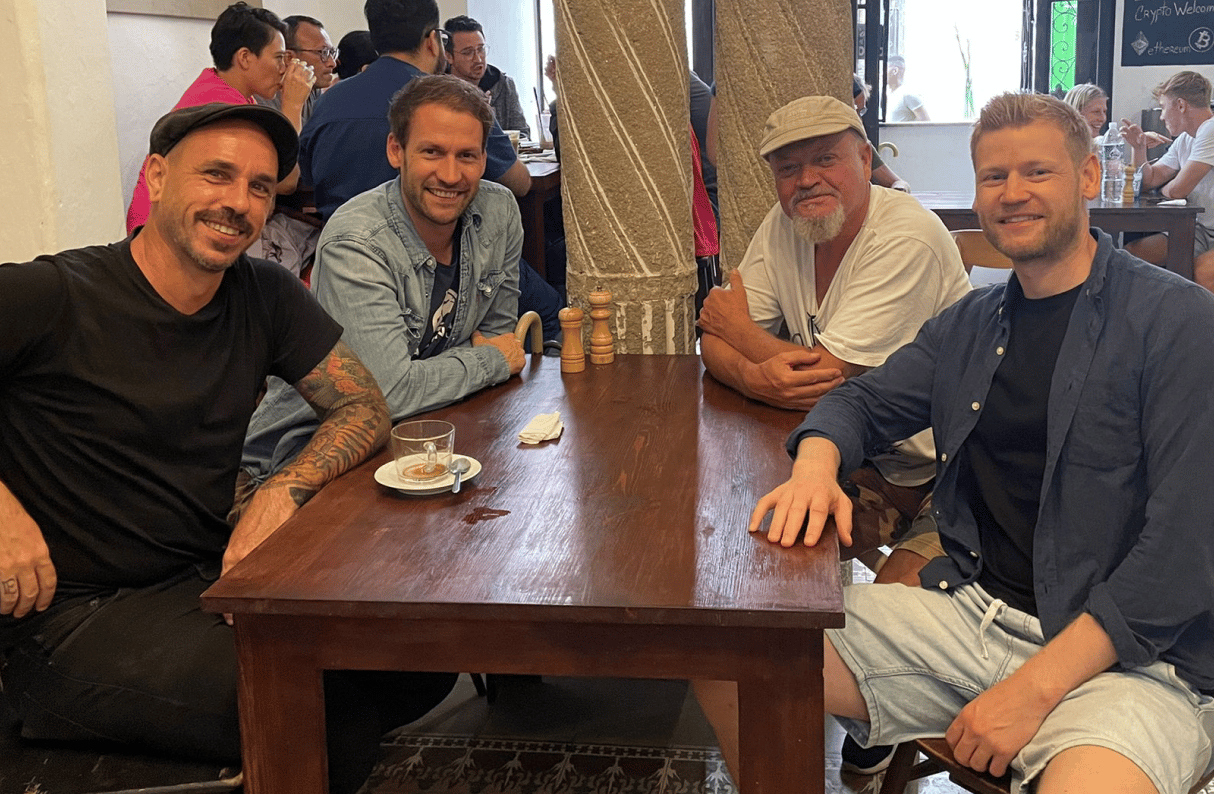 Without Martin, Andreas and their network we would have been lost on the spot and would have stood there without a plan, route and also without cash. Both have been living in Cuba for many years. Andreas writes as a freelance journalist for German-language newspapers and magazines about political and economic issues in Cuba. Martin takes tourists on e-bike adventures throughout Cuba.
Havana is like a unique museum
At every corner it is possible to talk to the people , to examine the street art, to taste the incredibly delicious fruits or simply to observe the hustle and bustle. All this we have tried to put in a bottle of gin.
Bert Hoffmann is THE Cuba expert in Germany. We talked to him before and after our trip. Fortunately, we recorded the latter on video. In our conversation together, Bert takes us on a journey into Cuba's past, present and future.
Traditionally special and pure craftsmanship – the LA HABANA corks also consist of a robust wooden cork head, in which a unique coin has been embedded in precise handwork.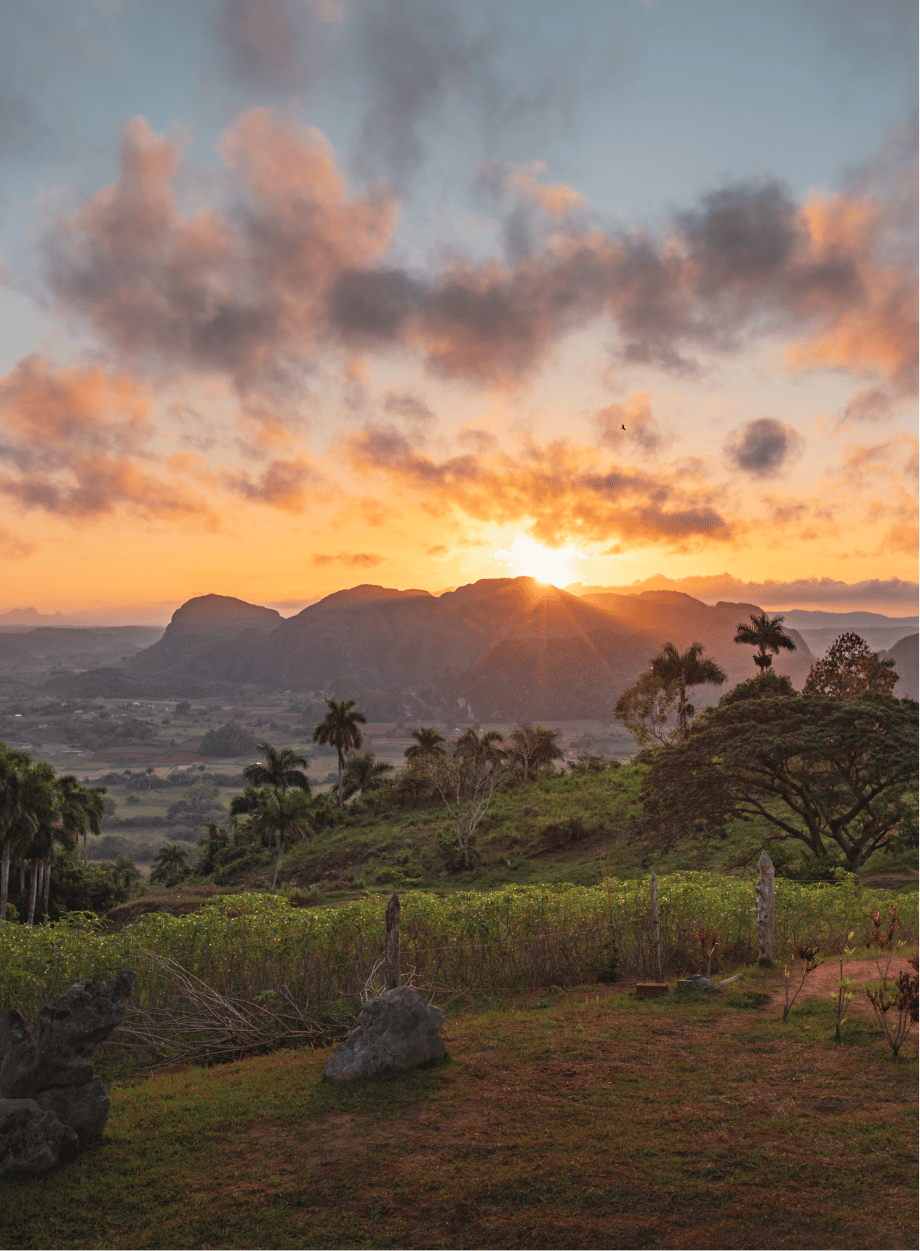 As diverse as the country itself, are the botanicals we have distilled for our LA HABANA Edition.
32 botanicals have found their way into our bottle, in addition to guanabana, guayabas and mamey, there are coffee beans, cocoa beans and Cuban tobacco in our distillate. Let LA HABANA entice you into the world of Cuban flavors.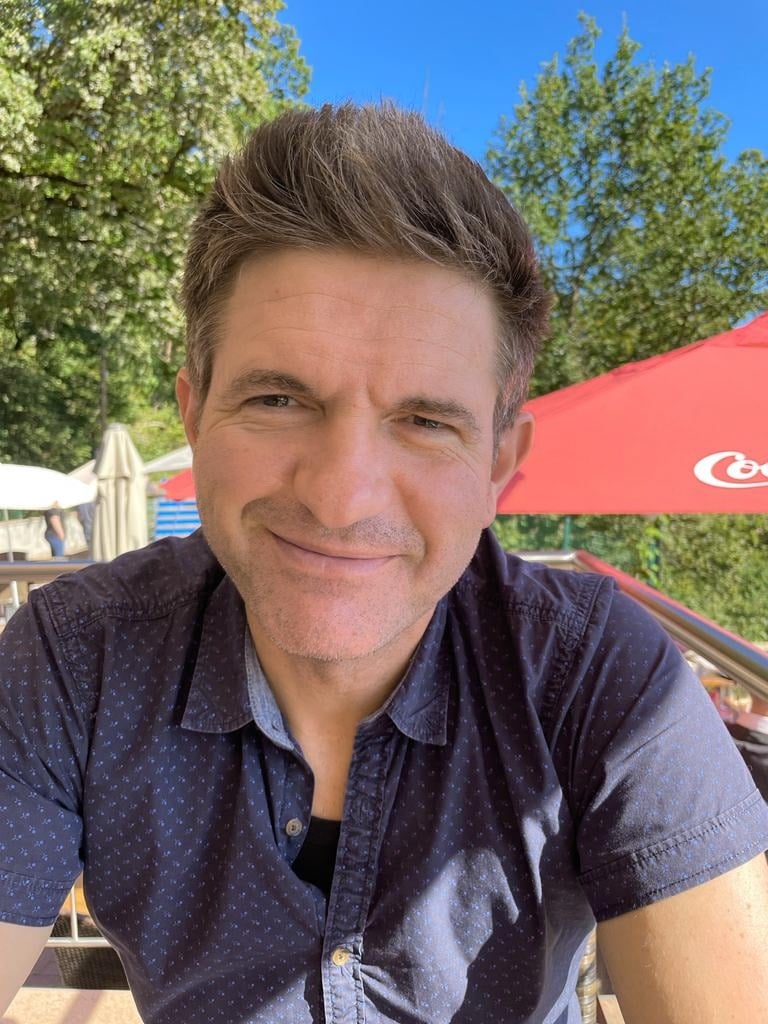 David Stiller is not only responsible for our unique KNUT HANSEN face, but also illustrated one of the photos we shot in Havana for the LA HABANA edition.
Our special edition is best enjoyed neat or on ice. This is the best way to taste the variety of flavors Cuba has to offer. Add a dried mango slice, which gives the distillate a special fruity note and let yourself be enticed by Havana.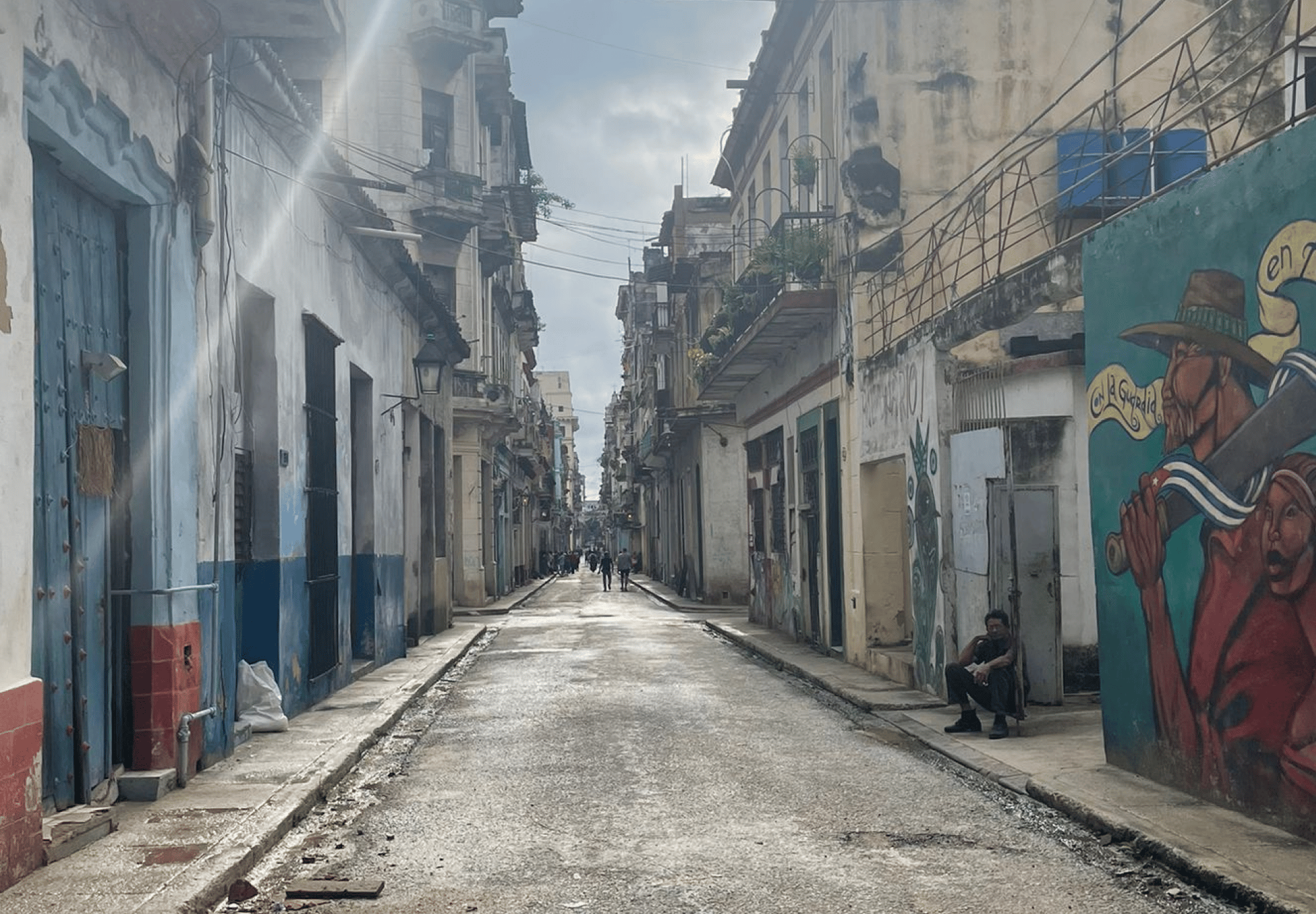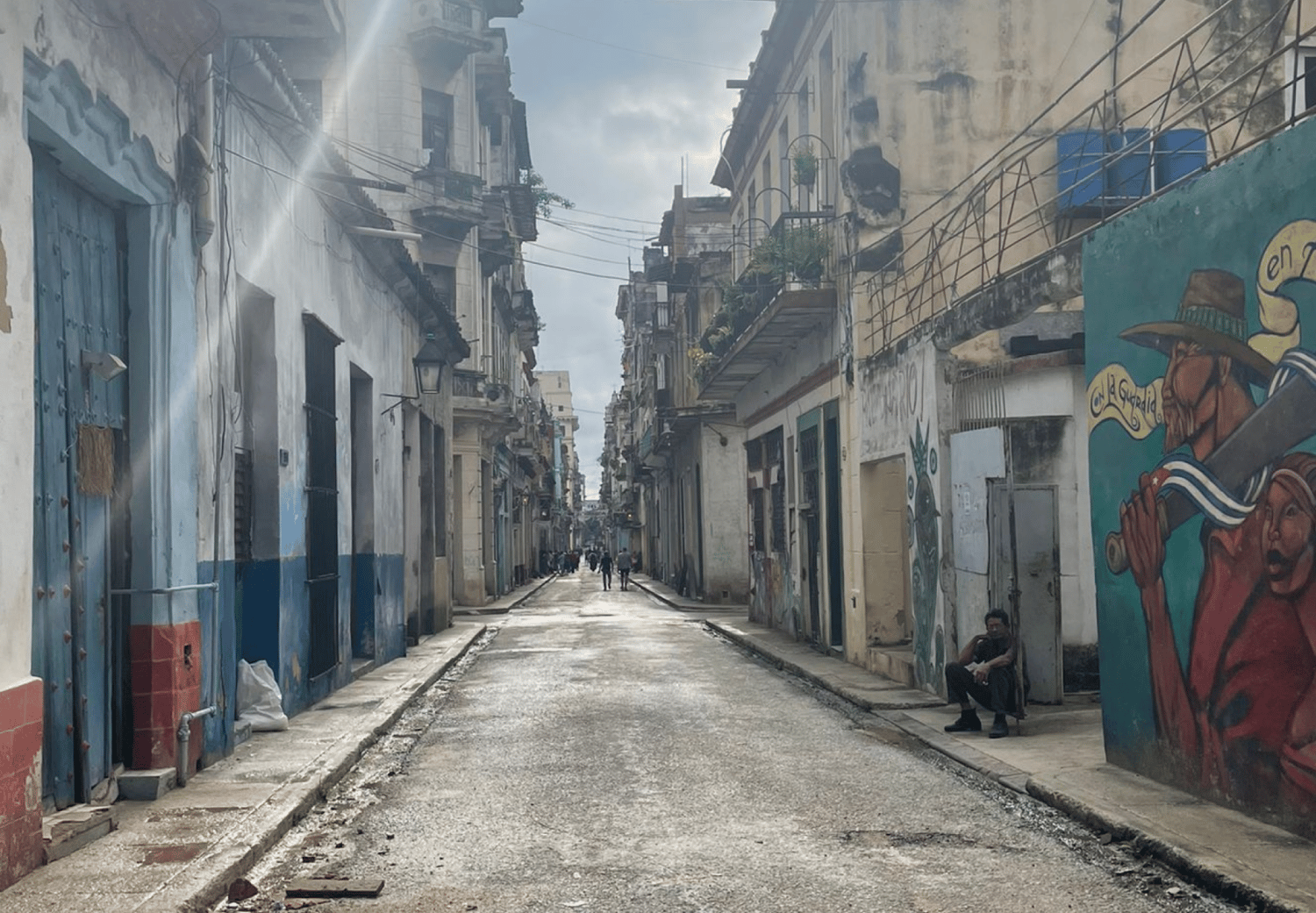 Thanks to all the great people who contributed to this very special edition. We have never started such a project so unprepared and never before have things fallen into place so perfectly. This would not have been possible without the people in Cuba and Germany.
Gracias amigos!
THANKS