Enjoy and understand GIN – this could be the motto of our tasting sessions. With delicious KNUT HANSEN GIN TONICS, we impart comprehensive background knowledge on the subject of gin in a small group and show practical tips for every home bar. Of course, a very special souvenir may not be missing.
Book your desired date now and receive your ticket by mail!
Gift certificate
You want to give away gin tastings in Hamburg or redeem an already existing voucher? To redeem a voucher send us an email to tasting@hamburgdistilling.com.
All info about the Gin Tasting in Hamburg
Tour of the KNUT HANSEN manufactory and explanation of our craft
From the gin beginnings to the gin trend.
A journey into the world of botanicals and the peculiarities of the ingredients from and around Hamburg
Tasting and explanation of various gins.
The subtleties of various gin cocktails with simultaneous taste test.
To this end, of course, will try to leave no question unanswered
Tiny snacks for in between like bread and nuts are available on site.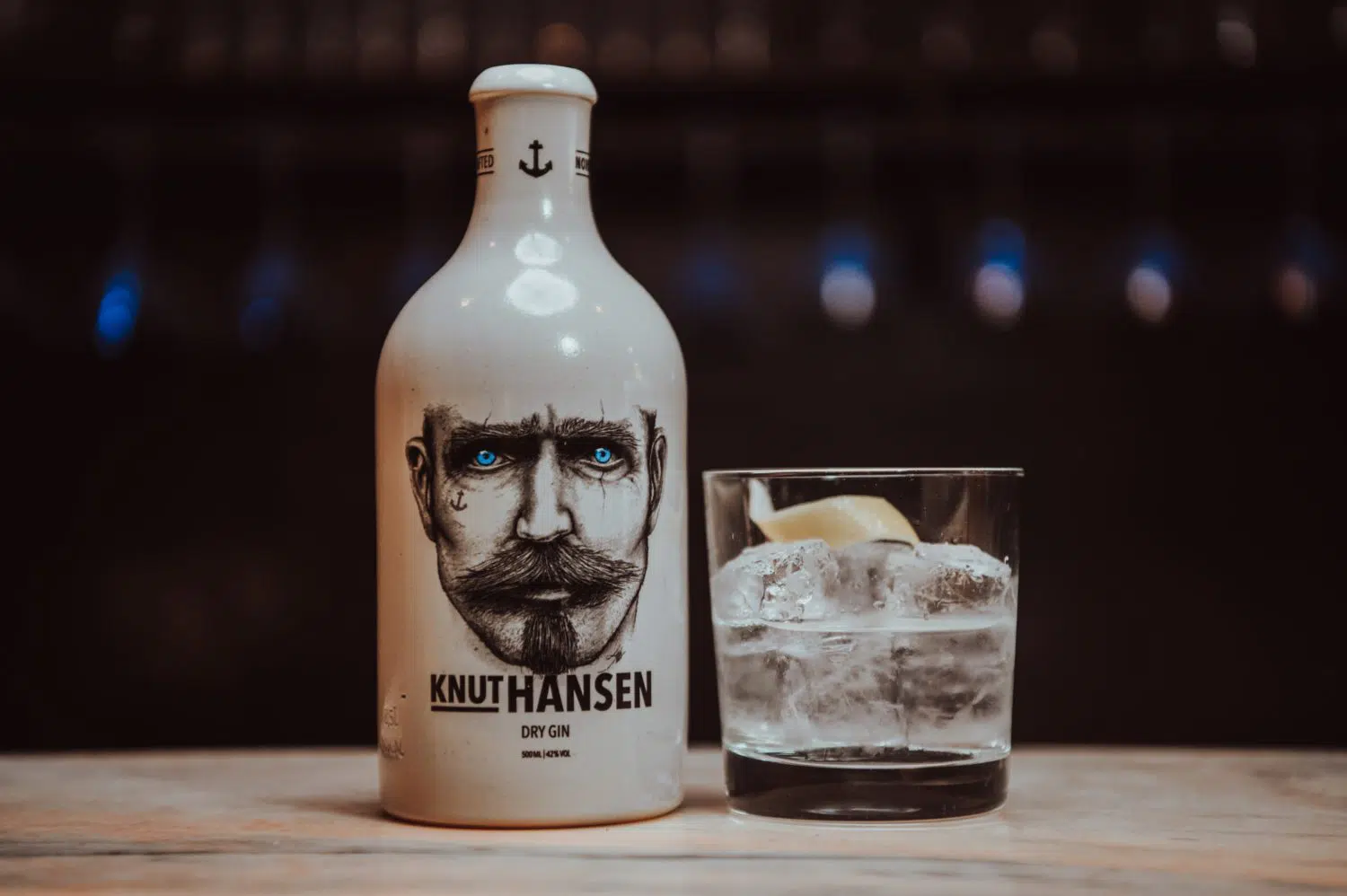 Where?
Our KNUT HANSEN manufactory is located at Hammer Deich 70 in 20537 Hamburg, Germany.
WHEN?
All gin tastings take place on the respective day in the period from 18:30 to 21:00.
GROUPS*
We offer group tastings on request: tasting@hamburgdistilling.com
*GROUPS You have planned a bachelor party, company party or teambuilding in Hamburg? Then a gin tasting in Hamburg is just the thing!
EVERYTHING ELSE THAT IS IMPORTANT