The KNUT HANSEN barrel comes home
15,500 nautical miles in 9 months have been covered by the AVONTUUR, symbol of clean sea transport at sea.
On 6.7.2019, the sailing freighter now returns and is unloaded in the port of Hamburg. Up to under the Luckendeckel the hold is filled with mostly organically produced and fair trade goods. The cargo is unloaded quite traditionally by hand.
With on board is our KNUT HANSEN GIN in the old cognac barrel, which we are looking forward to for 9 months diebisch. The July we use to fill the special edition and prepare for you, so that the AVONUTUUR EDITION by KNUT HANSEN DRY GIN will be available from August.
.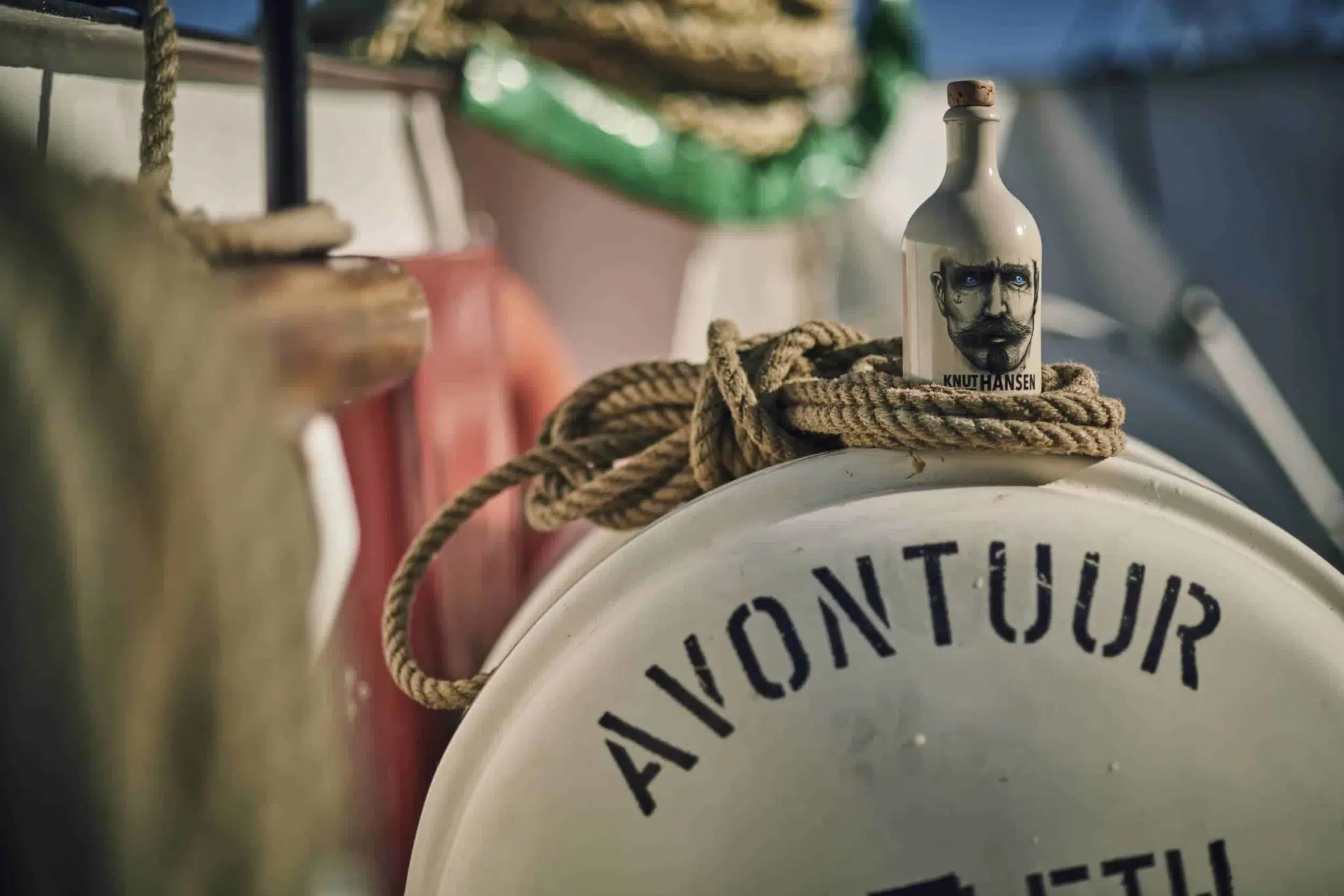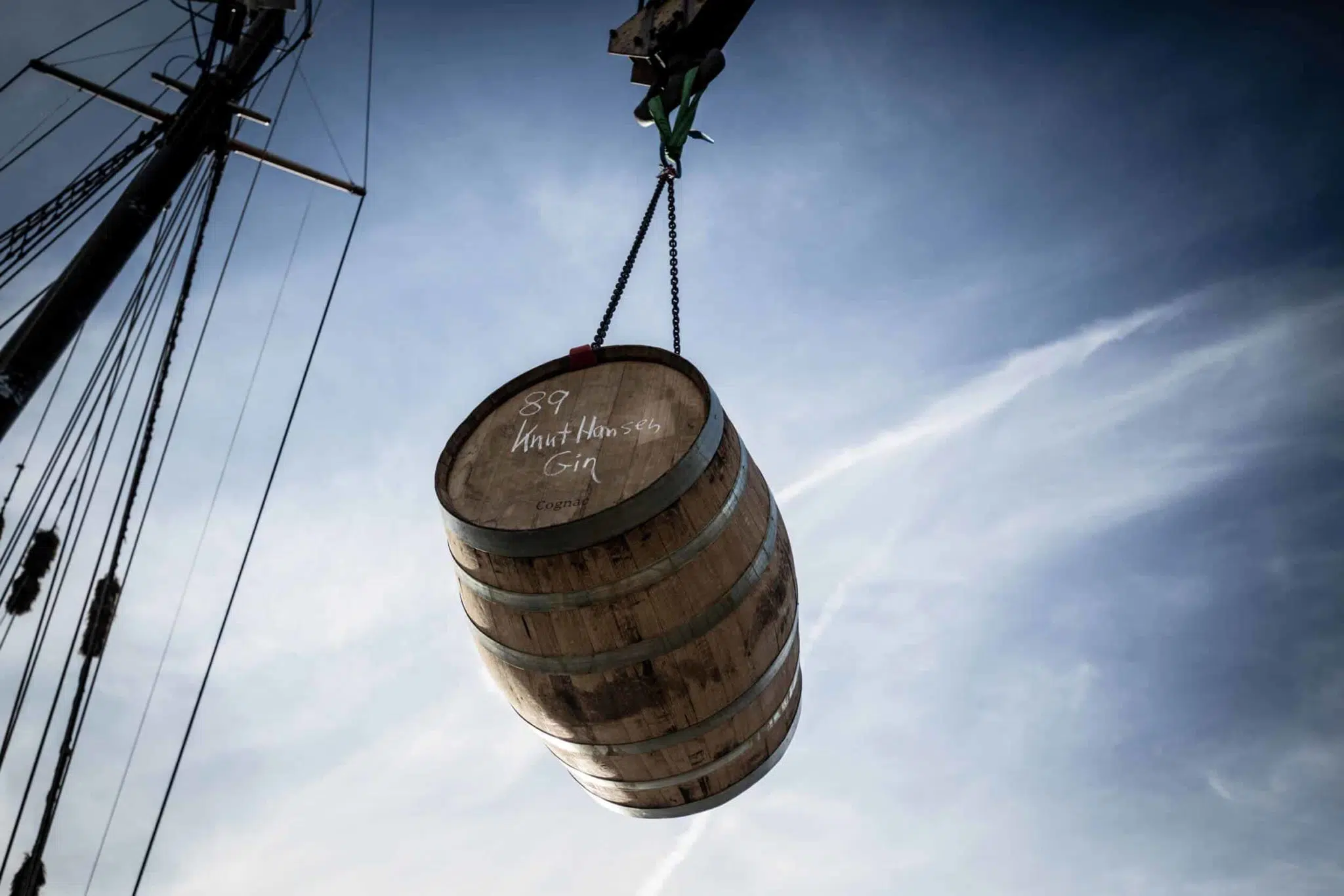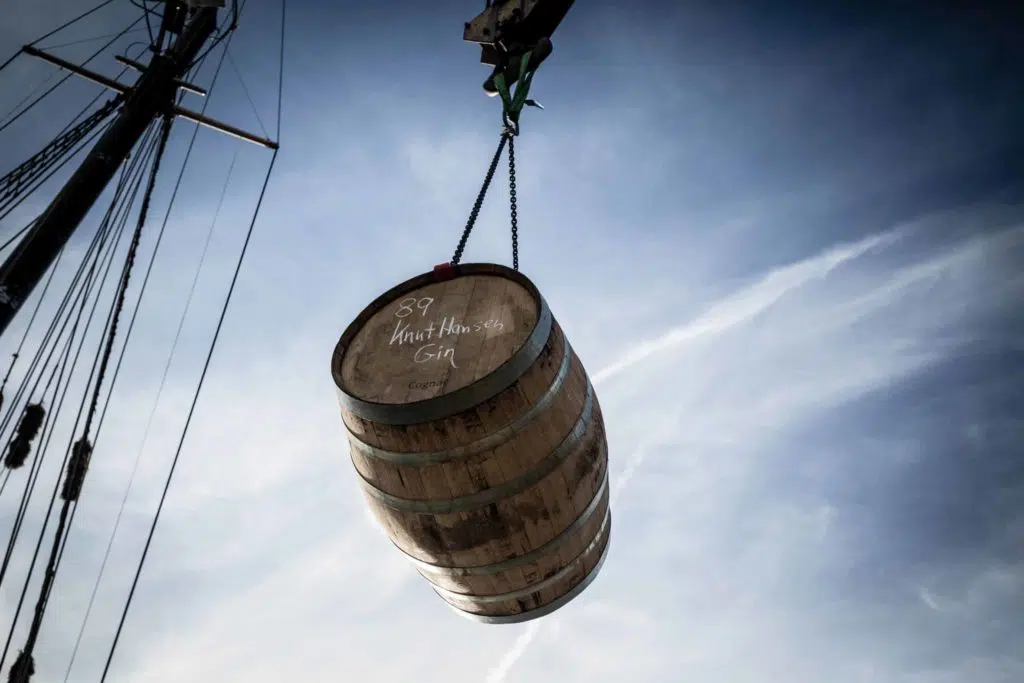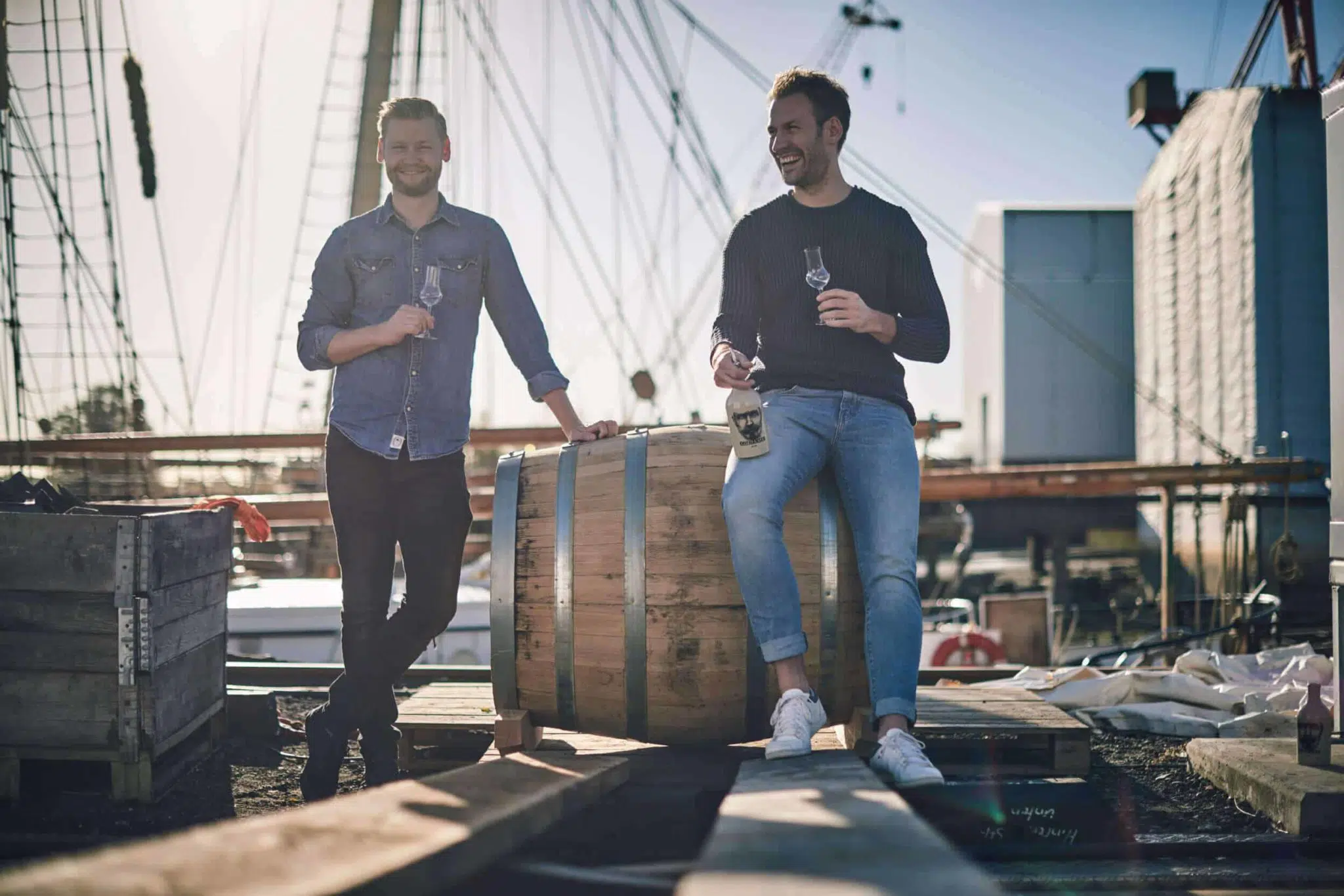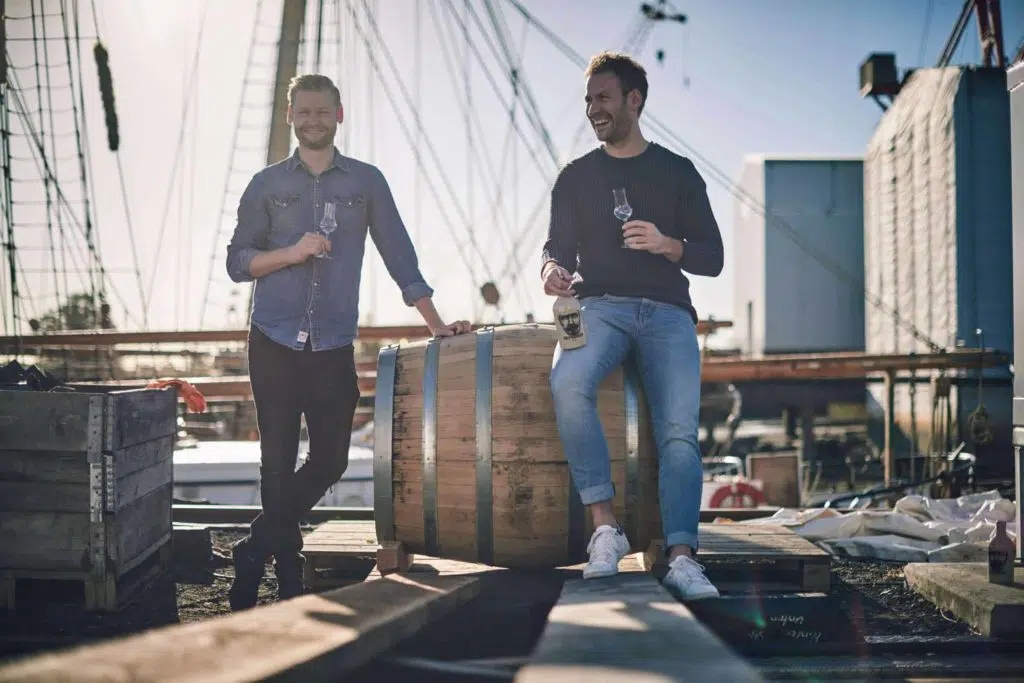 A barrel on the high seas
The sailor KNUT HANSEN was an adventurer who was not afraid to sail new sea routes.
It was precisely in this spirit that an idea was born in the summer of 2018, as Knut Hansen could not have told better…
We had just put our KNUT HANSEN DRY GIN in an old cognac barrel when we met the gals and guys from Timbercoast in August. Timbercoast is a group of dedicated people who fight for environmental protection on the high seas by creating awareness for its destruction. The project is thereby financed by the transport on environmentally friendly sailing ships as well as the trade of high-quality products.
It was immediately clear: Our KNUT HANSEN GIN in a cognac barrel sails the next trip with! On 09.10.2018 it was finally so far: The KNUT HANSEN Cognac barrel left the Elsfleth shipyard and said goodbye for 9 months on the high seas.
.
The adventures that our barrel experiences on the high seas will be reflected in a unique flavor.
Our barrel will cross the North Atlantic twice on its journey to Canada and back, Wind and waves will rock our KNUT HANSEN GIN in the cognac barrel, sometimes gently and sometimes with the full elemental force of the oceans, in addition it will cross several climate zones.
And one thing is certain: This journey will shape the taste of our gin in the cognac barrel …
By the way: "Avontuur" is the Dutch word for adventure and equally namesake of that two-masted Timbercoast cargo sailor, which sails with our cognac barrel 9 months around the world. Can this be coincidence?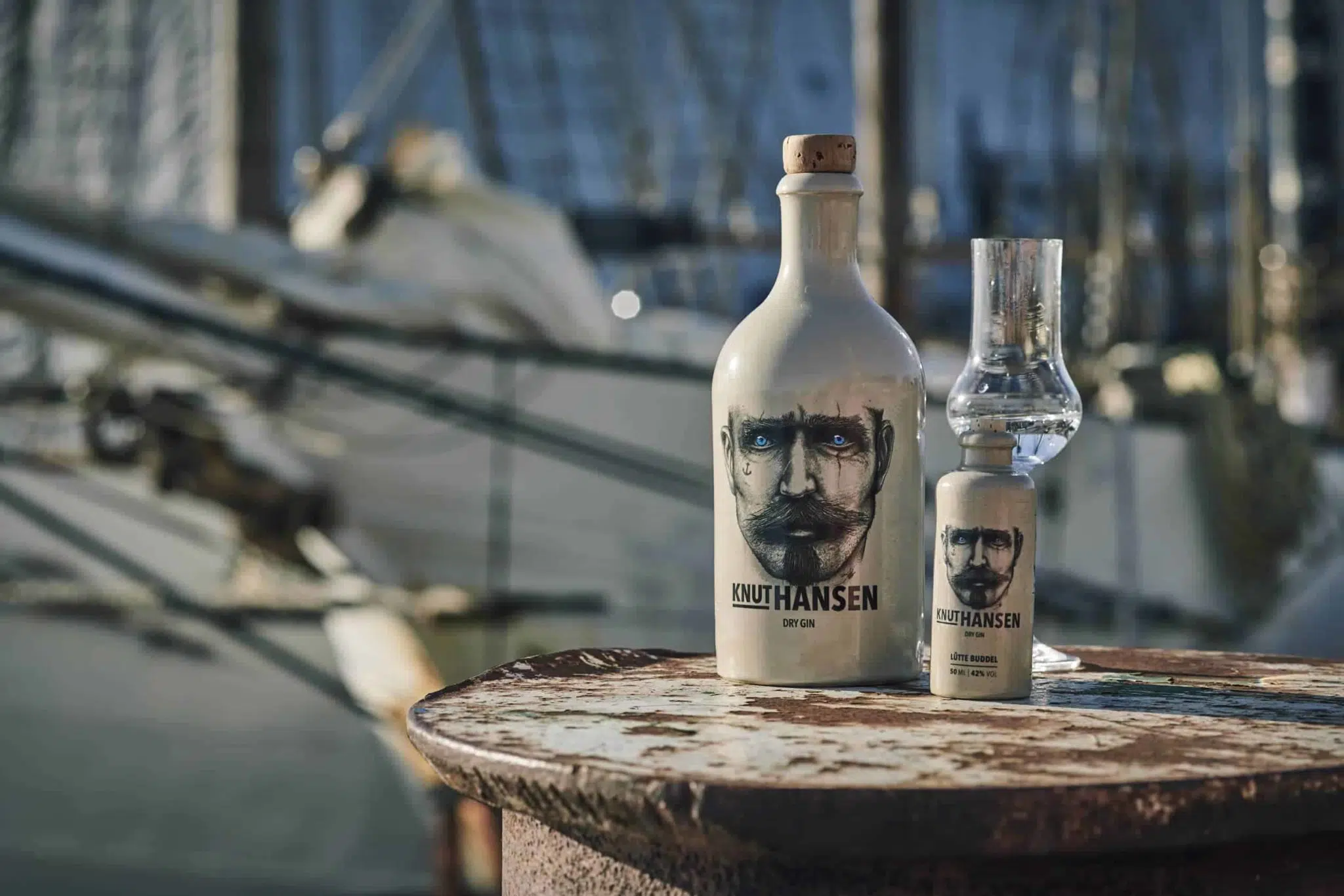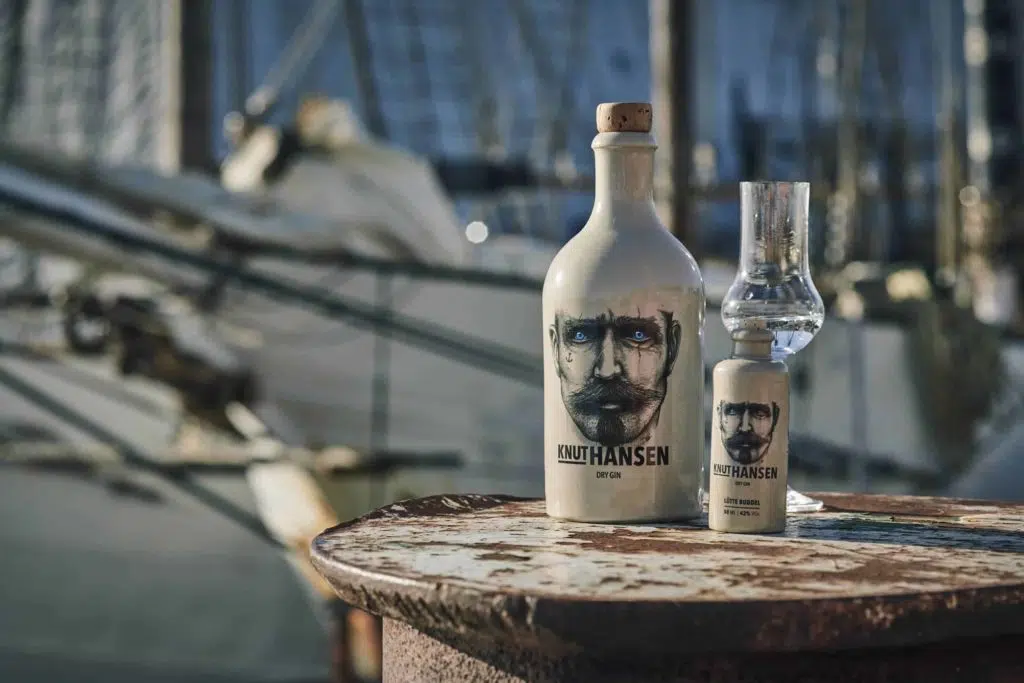 Why do we let our KNUT HANSEN FASS sail around the world for 9 months?
The answer can be found in this interview with Cornelius Bockermann, founder and captain of AVONTUUR.
DISCOVER OUR PRODUCTS HERE